Dear patients,
As we move into the summer months and Covid-19 cases in the UK continue to fall I wanted to update you on some important changes we have been making at The Rowans Surgery to improve the way we support you.
I would like to take this opportunity to thank you for your patience in what has been a very difficult period for everyone not just in the UK but right across the world. We have had to adapt the way we provide our care and it has been challenging for me arriving at such a time of uncertainty but you have been incredibly supportive and understanding and we are all grateful for your patience as we have implemented rapidly changing guidance on an almost daily basis.
We continue to provide access to the surgery via the telephone, website and through our Patient Access online services, with an external intercom linking to reception on site. All patients who contact us are reviewed by a clinician over the telephone before being offered a face to face appointment if this is determined to be essential for their care. This arrangement is likely to remain in place for the foreseeable future to reduce the risk to patients of catching Covid-19 and we will update you as and when it changes. It remains the case that patients with symptoms of Covid-19 including new fever (temperature >37.8), new cough or shortness of breath should contact 111 in the first instance who will provide the quickest and most appropriate support.
Staff Updates
We have made some recent staffing changes and I am delighted to announce that Rita Patel has been appointed as our Reception Lead and Lou Steer has been appointed as our Administration Lead respectively. Rita and Lou will manage our capable, experienced reception and administration teams with a focus on improving our patient/practice interface and behind-the-scenes workflow streams so that we communicate more effectively and process our routine workload and interactions with community and hospital-based healthcare services more efficiently. I am sure you will join me in congratulating them and wish them well in their new roles.
I am also delighted to announce that Dr Jay Patel will be joining us on a permanent basis from July having worked with us as a locum doctor over the past couple of years. Dr Patel is currently completing a diploma in dermatology and has wide-ranging experience of both hospital and primary care medicine. We are actively seeking to recruit more permanent clinical staff over the coming months to improve our workforce stability and most importantly continuity of care as this is something we know has been lacking in recent times.
Prescription Updates
We are currently focused on making significant changes to our prescribing processes as we recognise that many patients would like to see improvements in this area.
To help review our procedures we are delighted to welcome clinical pharmacist Krishna Punj to our team who has already started formally reviewing patients' medication to help ensure you are receiving the correct medication at the correct dose for you.
These formal reviews will be scheduled to take place in your birth month.
Repeat Dispensing
The most significant change to the prescribing process we are making is a move towards prescribing medication under what is called repeat dispensing.
This means we will prescribe medication in up to 2 month prescriptions and will allow the pharmacist to give up to 3 prescriptions in a row before you need to request any further prescriptions from the surgery. Therefore medication for which the dose is stable and no monitoring is required might only need to be requested from the GP twice a year.
We hope this switch will make it much more convenient for you as you will no longer need to wait for a clinician to sign a prescription every time you need more.
Electronic Prescriptions
In addition you will have noticed that most prescriptions are now 'paperless' as they are sent electronically direct to your nominated pharmacy. This 'electronic prescription service' (EPS) is becoming standard practice and helps improve patient safety as well as saving trees and time.
Requesting Repeat Medication
Finally from August we will not be accepting any requests for medication that is not prescribed as repeat medication without a consultation with a clinician to determine whether the medication is the most appropriate safe option for you. This is a critical step in ensuring medication is prescribed appropriately and safely for all our patients.
We would be delighted to hear your feedback on these and any other matters pertaining to the surgery and the care we deliver.
Best wishes,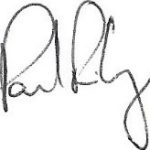 Dr Paul Riley
GP Clinical Lead
The Rowans Surgery
July 2020